Nha Be New Urban Area project
Overview
Investor: ADEC JOINT STOCK COMPANY
Location: Nhon Duc-Phuoc Loc Commune, Nha Be District
East: Adjacent to Ngon Dinh creek;
West: Adjacent to Cay Kho and Go Noi creeks;
South; Adjacent to agricultural land – reserved for development;
North: Adjacent to Land Fund Development Center area.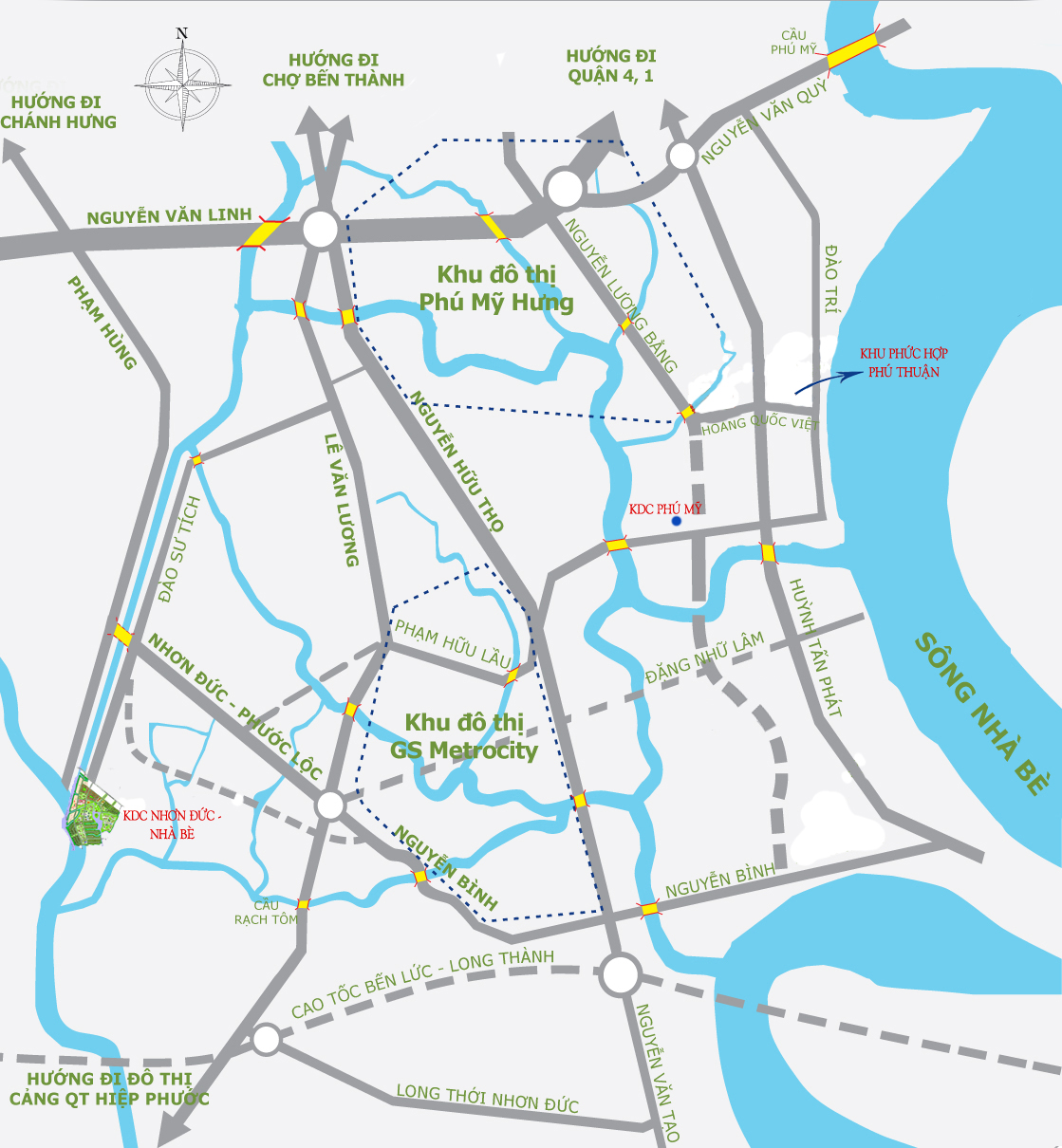 Project location
Total area: 904,424.9 m2
Functional zoning: High-grade residential area including low-rise & high-rise areas, commercial centre, sports centre, parks…
Progress
Legal:
Document No. 2352/UBND-DTMT dated 24/05/2010 of HCMC People's Committee approving investment location of the new urban area in Nhon Duc and Phuoc Loc communes, Nha Be district, invested by ADC Architecture Decoration Construction company.
Decision No. 1043/QD-UBND dated 20/10/2008 of HCMC People's Committee approving the 1/2000 detailed master plan of Phuoc Loc residential area, in the south of Cay Kho port, Phuoc Loc communce, Nha Be district, with the area of 134,74 hectares.
Photos